Hazelnut                           K-Cup® Coffee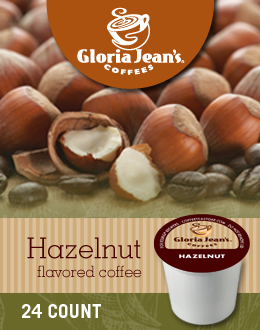 Our rich medium roast with the taste of hazelnut. 24-count box.
About Gloria Jean's®
Flavor Your Day
At Gloria Jean's®, coffee is our passion. We painstakingly select our Arabica beans from only the most discriminating sources, with whom we share a commitment to bring you the highest quality coffee in the world. From bean to cup, nothing is compromised, making Gloria JeanÕs coffee the very finest you can buy.