Mahogany K-Cup® Coffee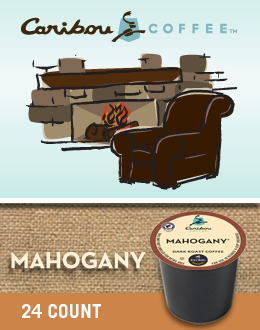 Bold molasses, spice and semi-sweet chocolate flavors combine with notes of aromatic woods and leather to create a comfortably rugged and robust dark roast blend.
Mahogany is a dark brew that is rugged by nature and roasted to perfection. Coffees from Sumatra, Guatemala, and El Salvador are combined to achieve a perfectly balanced blend. Sumatra provides Mahogany's bold dry spice and aromatic wood flavors, while the hint of floral and vanilla of Guatemala wonderfully complements the primary Indonesian flavors. Mahogany is a Rainforest Alliance Certified coffee.